Skip Main Navigation
STEM Career: Food Chemist
Some chemists specialize in food chemistry—the study of chemical processes and interactions in our foods. Many of these processes are beneficial, like when milk protein is turned into yogurt—and some are not, like when food spoils.
Meet Dr. Kouassi Bony Dje.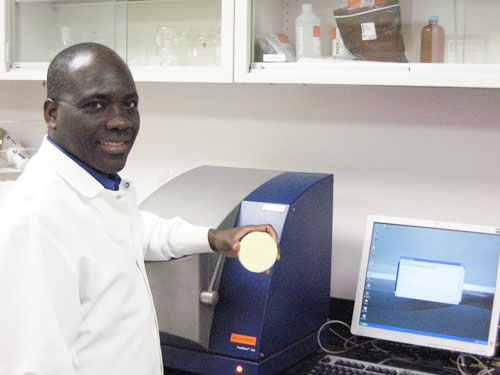 Image courtesy of USDA
"I work as a food chemist at the National Science Laboratory (NSL), a part of USDA's Agricultural Marketing Service (AMS), where I test the nutritional contents of food products through chemical and physical techniques. By examining different food components, we learn how to enhance or prevent different natural and unnatural chemical reactions from happening in our food.
I use science and math every day to analyze data and results from testing the chemical reactions and nutritional content of the foods we eat."
- Dr. Kouassi Bony Dje, lead chemist.
Read about the work of USDA food chemists here:
> The Secret Lives of USDA Food Chemists


(from USDA)