Skip Main Navigation
Typical Fast Food Meal
Here is a picture of a typical fast food meal. A meal like this contains about 1,000 calories. Do you think it is a healthy meal?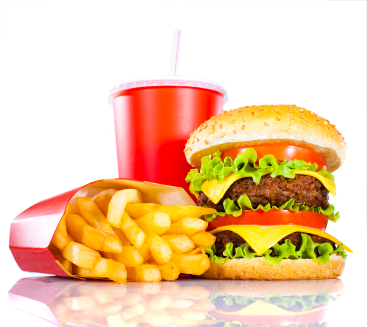 This is a typical fast food meal.
Compare the meal you see here with the U.S. Department of Agriculture's MyPlate guidelines. Learn more here:
> Let's Move Blog


(from Let's Move)
> ChooseMyPlate.gov

As you explore, take notes and respond to the questions on page 3 in your Engineering Portfolio.